Keynote Speakers
| | Date |
| --- | --- |
| Baining Guo | Monday, 27 March, 2023 - Morning (UTC+8) |
| Wen Gao | Tuesday, 28 March, 2023 - Morning (UTC+8) |
| Ming C. Lin | Tuesday, 28 March, 2023 - Banquet (UTC+8) |
| Harry Shum | Wednesday, 29 March, 2023 - Morning (UTC+8) |
Baining Guo
Microsoft Research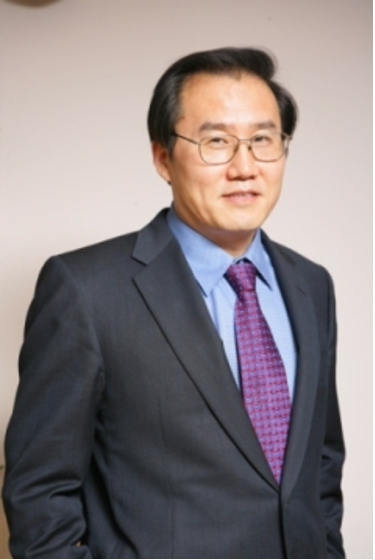 Digital Humans in Virtual Environment
Monday, 27 March, 2023 - Morning, UTC+8
Abstract
In this talk, I will discuss recent technologies for creating digital humans to populate the virtual environment and their applications in video communication and collaboration. I will cover both photo-realistic humans ("digital doubles") and 3D digital avatars and will share my thoughts about the coming content generation revolution brought by large GPT models (generative pretrained).
Bio

Baining Guo is a Distinguished Scientist with Microsoft Research. Prior to joining Microsoft in 1999, Baining was a senior staff researcher with Intel Research in Santa Clara, California. Baining received his PhD and MS degrees from Cornell University, and his BS from Peking University. He is a fellow of ACM, IEEE, and Canadian Academy of Engineering.
Baining works in computer graphics, geometric modeling, virtual reality, and computer vision. His research focuses on three areas: DNN models for imaging and 3D graphics, statistical modeling of textures and appearances, and geometric modeling. His work is motivated by applications in the fields of virtual reality, video communication, digital content creation, and video gaming. He served on program committees and advisory boards of most major graphics conferences, including ACM SIGGRAPH, ACM SIGGRAPH Asia, and IEEE Visualization. He was the technical papers chair of ACM SIGGRAPH Asia. He also served on the editorial boards of IEEE Transactions on Visualization and Computer Graphics, IEEE Computer Graphics and Applications, and Elsevier Journal of Computer and Graphics.
---
Wen Gao
Pengcheng Laboratory, Shenzhen, China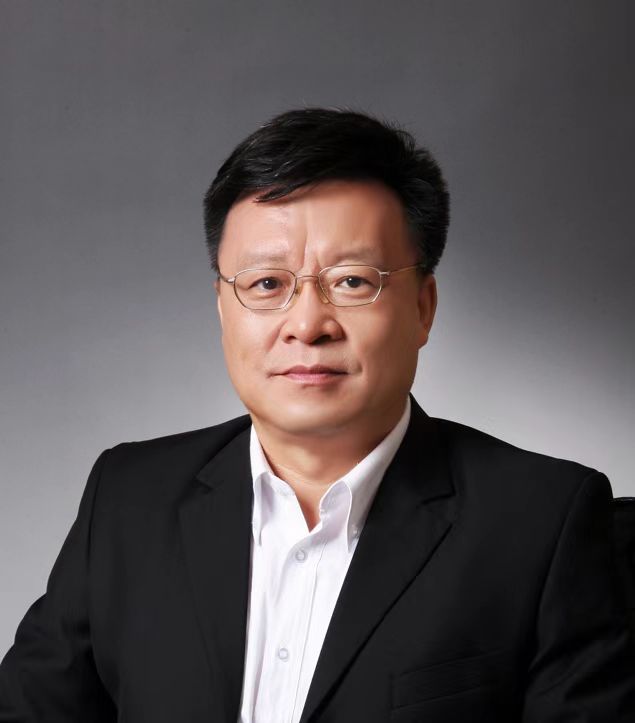 Immersive Video Reality -- Technology, Standard and Application
Tuesday, 28 March, 2023 - Morning, UTC+8
Abstract
Due to recent advances and convergence of image processing, broadband network, XR displaying device, and deep learning, immersive video reality has become a topic of great interest in recent years. Compared with traditional 2D video display, immersive video reality aims to give people new interactive and telepresence experience: from traditional single view to free viewpoint, from traditional passive viewing to active interaction with scenes, and from traditional single view intelligence to free-view intelligence. Immersive video reality is one of the core technologies in the era of the metaverse, which is going to have a great impact on television broadcasting, telecommunication, online education, telemedicine and other related industries. In this talk, we will first review the recent advances of immersive video reality technologies; then introduce the progresses of immersive video reality standardization; and present the contributions of our team in this area, especially the design of complete practical system covering real-time immersive video reality capture, coding, streaming, and displaying, which has been applied in 2022 Beijing Olympic Games.
Bio

Wen Gao is the director of Pengcheng Laboratory, Shenzhen, China. He is also a Boya Chair Professor, and director at the Faculty of Information and Engineering Sciences, Peking University. He served as the vice president of National Natural Science Foundation of China (NSFC) from Feb. 2013 to Feb. 2018.
He received his Ph.D. degree in Electronics Engineering from the University of Tokyo in 1991. He joined with the Harbin Institute of Technology from 1991 to 1995, as a professor, the department head of computer science. He was with Institute of Computing Technology (ICT), Chinese Academy of Sciences (CAS) from 1996 to 2005. He has joined the Peking University as a professor since 2006.
Prof. Gao works in the areas of multimedia and computer vision, including video coding, video analysis, multimedia retrieval, face recognition, multimodal interfaces, and virtual reality. His most cited contributions are model-based video coding and face recognition. He published six books and over 1100 technical articles in refereed journals and proceedings in above areas. He earned many awards including seven State Awards in Science and Technology Achievements as the first accomplisher. He was featured by IEEE Spectrum in June 2005 as one of the "Ten-To-Watch" among China's leading technologists. He is a Fellow of IEEE, a Fellow of ACM, and a member of Chinese Academy of Engineering.
---
Ming C. Lin
University of Maryland at College Park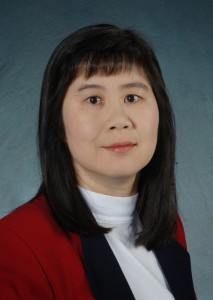 Reconstructing Reality: From Physical World to Virtual Environments
Tuesday, 28 March, 2023 - Banquet, UTC+8
Abstract

With increasing availability of data in various forms from images, audio, video, 3D models, motion capture, simulation results, to satellite imagery, representative samples of the various phenomena constituting the world around us bring new opportunities and research challenges. Such availability of data has led to recent advances in data-driven modeling. However, most of the existing example-based synthesis methods offer empirical models and data reconstruction that may not provide an insightful understanding of the underlying process or may be limited to a subset of observations.
In this talk, I present recent advances that integrate classical model-based methods and statistical learning techniques to tackle challenging problems that have not been previously addressed. These include flow reconstruction for traffic visualization, learning heterogeneous crowd behaviors from video, simultaneous estimation of deformation and elasticity parameters from images and video, and example-based multimodal display for VR systems. These approaches offer new insights for understanding complex collective behaviors, developing better models for complex dynamical systems from captured data, delivering more effective medical diagnosis and treatment, as well as cyber-manufacturing of customized apparel. I conclude by discussing some possible future directions and challenges.
Bio

Ming C. Lin is currently Distinguished University Professor, Dr. Barry Mersky and Capital One E-Nnovate Endowed Professor, former Elizabeth Stevinson Iribe Chair of Computer Science at the University of Maryland College Park, and John R. & Louise S. Parker Distinguished Professor Emerita of Computer Science at the University of North Carolina (UNC), Chapel Hill. She was also an Honorary Visiting Distinguished Professor at University of Technology Sydney and Tsinghua University. She obtained her B.S., M.S., and Ph.D. in Electrical Engineering and Computer Science from the University of California, Berkeley. She received several honors and awards, including the NSF Young Faculty Career Award in 1995, Honda Research Initiation Award in 1997, UNC/IBM Junior Faculty Development Award in 1999, UNC Hettleman Award for Scholarly Achievements in 2003, Beverly W. Long Distinguished Professorship 2007-2010, UNC WOWS Scholar 2009-2011, IEEE VGTC Virtual Reality Technical Achievement Award in 2010, and many best paper awards at international conferences. She is a Fellow of National Academy of Inventors, ACM, IEEE, Eurographics, ACM SIGGRAPH Academy, and IEEE VR Academy.
Her research interests include computational robotics, virtual reality, physically-based modeling, sound rendering, haptics, and geometric computing. She has (co-)authored more than 300 refereed publications in these areas and co-edited/authored four books. She has served on hundreds of program committees of leading conferences and co-chaired dozens of international conferences and workshops. She is currently a member of Computing Research Association-Women (CRA-W) Board of Directors, Chair of IEEE Computer Society (CS) Fellows Committee, Chair of IEEE CS Computer Pioneer Award, and Chair of ACM SIGGRAPH Outstanding Doctoral Dissertation Award. She is a former member of IEEE CS Board of Governors, a former Editor-in-Chief of IEEE Transactions on Visualization and Computer Graphics (2011-2014), a former Chair of IEEE CS Transactions Operations Committee, and a member of several editorial boards. She also served on steering committees and advisory boards of several international conferences, as well as government & industrial technical advisory committees.
---
Harry Shum
Xiaobing.ai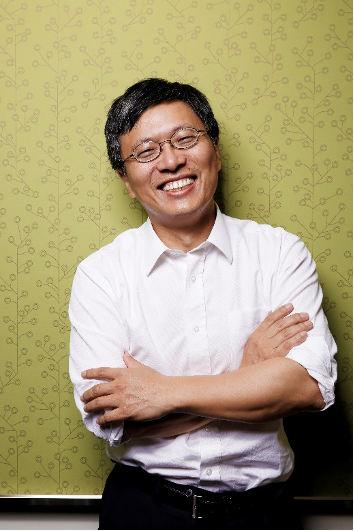 Creating Virtual AI Beings
Wednesday, 29 March, 2023 - Morning, UTC+8
Abstract
From Apple's Siri to Amazon's Alexa to Microsoft's Cortana, today we human beings are increasingly sharing the world with AI beings. Eventually, the population of AI beings will be many times more than that of humans. In this talk, I will present some challenges and opportunities in creating AI beings: realism, interaction and embodiment. In particular, I will focus on how we can massively scale up content creation for photorealistic AI beings. For instance, how to make results controllable? How to cross the uncanny valley? How to democratize the creation process? I will show many results using the latest neural rendering technology for creating realistic AI beings. Finally, I will use an example of creating virtual singers to illustrate the state-of-the-art AI beings currently available in the social media and on the market.
Bio
Dr. Shum is the Chairman of Xiaobing.ai. Dr. Shum was previously Executive Vice President of Microsoft's Artificial Intelligence (AI) and Research Division. He led Microsoft Research, the world's premier computer science research lab, and was responsible for driving the company's overall AI strategy and forward-looking research and development efforts and overseeing R&D of AI-focused products including the multilingual web search engine Bing and AI chatbot XiaoIce. Dr. Shum was one of the founding members of Microsoft Research China (later renamed Microsoft Research Asia) and served as the Managing Director and Chief Scientist, helping to cultivate many global leading computer scientists, technical experts and entrepreneurs over the years. Dr. Shum is an IEEE Fellow and an ACM Fellow for his contributions to computer vision and computer graphics. He was elected to National Academy of Engineering of the US in 2017, and Royal Academy of Engineering of the UK in 2018. He received his PhD in Robotics from Carnegie Mellon University.
---