IEEE VR 2014 will be hosted at The Commons Hotel in Minneapolis, Minnesota, USA. Please make your reservation by February 28 to stay at the Commons Hotel at the special conference rate.
Located in the heart of the University District in Minneapolis, the Commons Hotel is an industrial schoolhouse chic property that embodies a sense of inner geek in a chic setting, embracing diversity through the common desire to discover.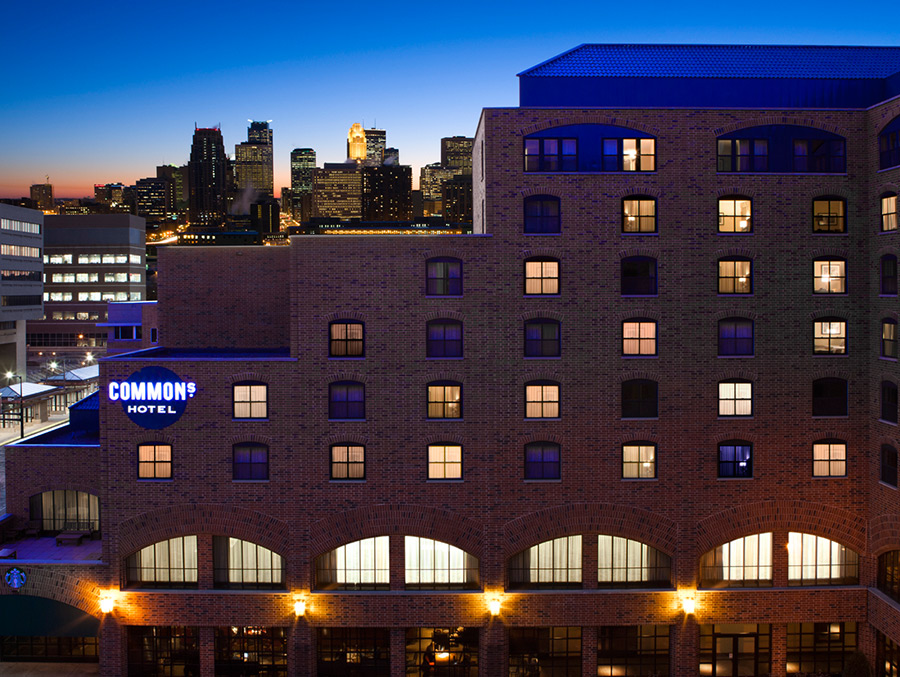 Arriving at the Hotel
via Public Transit
Public transit in Minneapolis is provided by Metro Transit. Total fare from the airport to the hotel is $2.25 during rush hour and $1.75 at all other times. Fare for the light rail line includes free transfers on to the bus system for 2.5 hours.
To get to the Commons Hotel from Minneapolis/St. Paul International airport, take the METRO Blue light rail line north from the airport to the Downtown East/Metrodome Station. From there, transfer onto either bus line 16 East or 50 East. Take the bus until the Oak St at Washington Ave stop. From there, walk one block west to the hotel.
Other
The Minneapolis/St. Paul International Airport webpage has information on the available ground transportation options from the airport, including taxi, shuttle, and car rental services.
Please be advised that access to parking in the University campus area, which includes the hotel, is severely limited and expensive when it can be found.