Silver Exhibitors

ART is the world's leading manufacturer of optical tracking systems for Virtual Reality (VR) in industrial applications. In addition, ART provides solutions for industrial measurement, medical applications and Motion Capture for ergonomics. ART also offers a variety of unique custom tracked input devices, such as our Flystick and Fingertracking products which have been specifically designed to optimize navigation and interaction with the major VR software applications. ART also provides the world's only dedicated solution for unobtrusive optical tracking inside multi-sided projection systems.

The vision of the Clemson Center of Excellence in Next Generation Computing is to create a center that pushes the boundaries of discovery and innovation, transforming research, education and creative communication through cutting edge technologies and services. The Center for Next Generation Computing and Creativity provides an evolving hub for faculty, students, and IT staff to work in partnership, and will drive Clemson University towards its 2020Forward goal of offering an exceptional educational experience and raising up the leaders and innovators of tomorrow.
Bronze Exhibitors
ESI North America (Booth 1)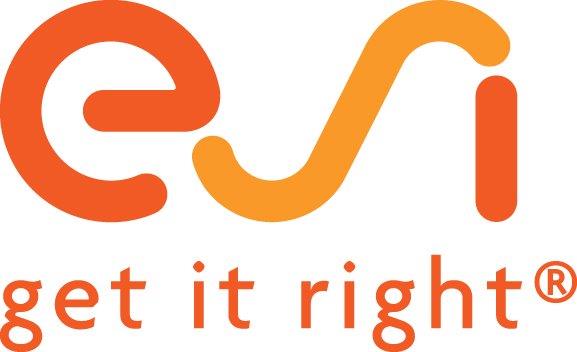 ESI's IC.IDO is the leading virtual reality solution for manufacturing organizations empowering them with the ability to validate and improve their designs early on. Thanks to its unique real-time physics solver and high performance visualization, customers are able to rapidly analyze complex design challenges across the entire value chain –particularly in concept design, design for manufacturability and serviceability, and manufacturing engineering.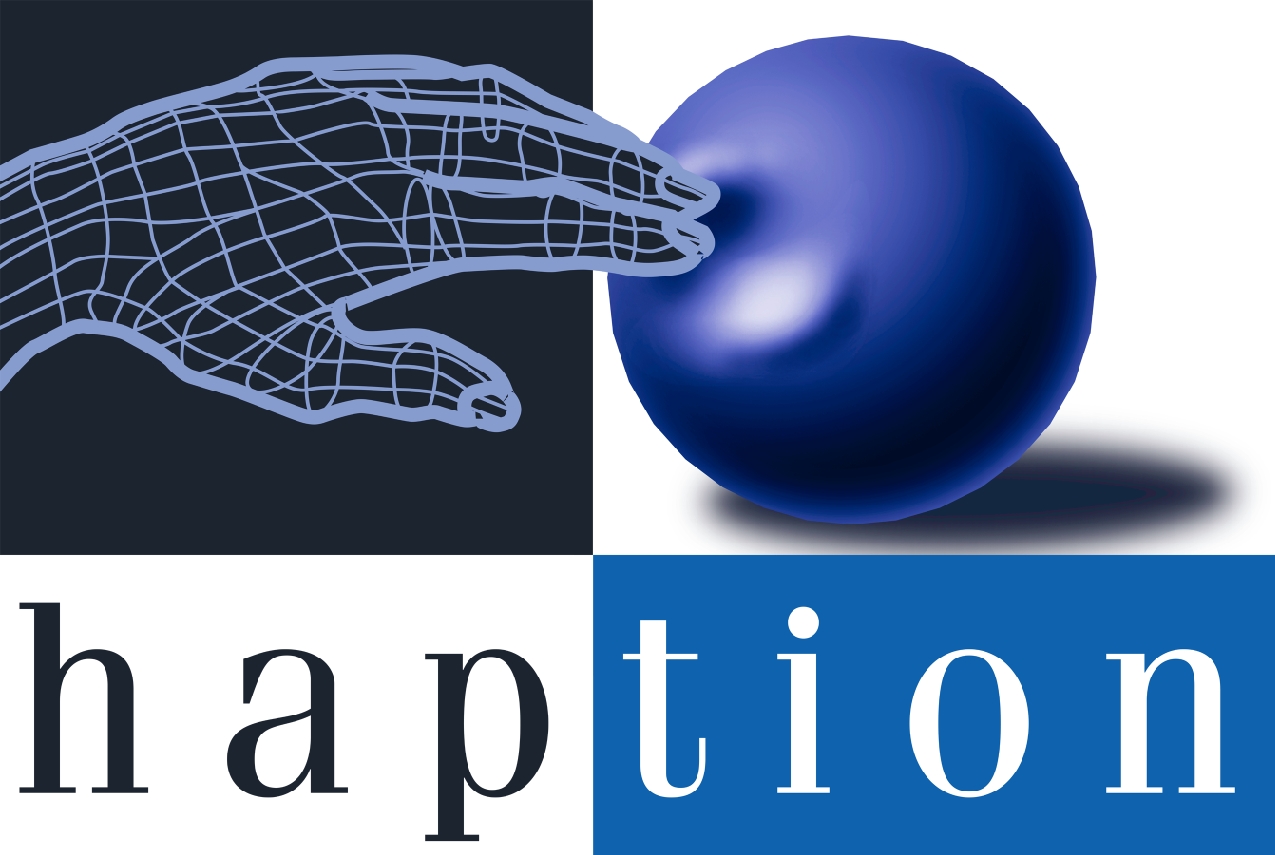 HAPTION designs, manufactures and sells haptic devices with professional quality, suited to the needs of its customers, both industrial and academic.Our products provide force-feedback on all 6 degrees-of-freedom (translations and rotations). Only 6-dof force-feedback enables realistic interaction between 3D objects. Haption is well known for unique quality, performance in force and workspace. Haption enables largest haptic device in the world.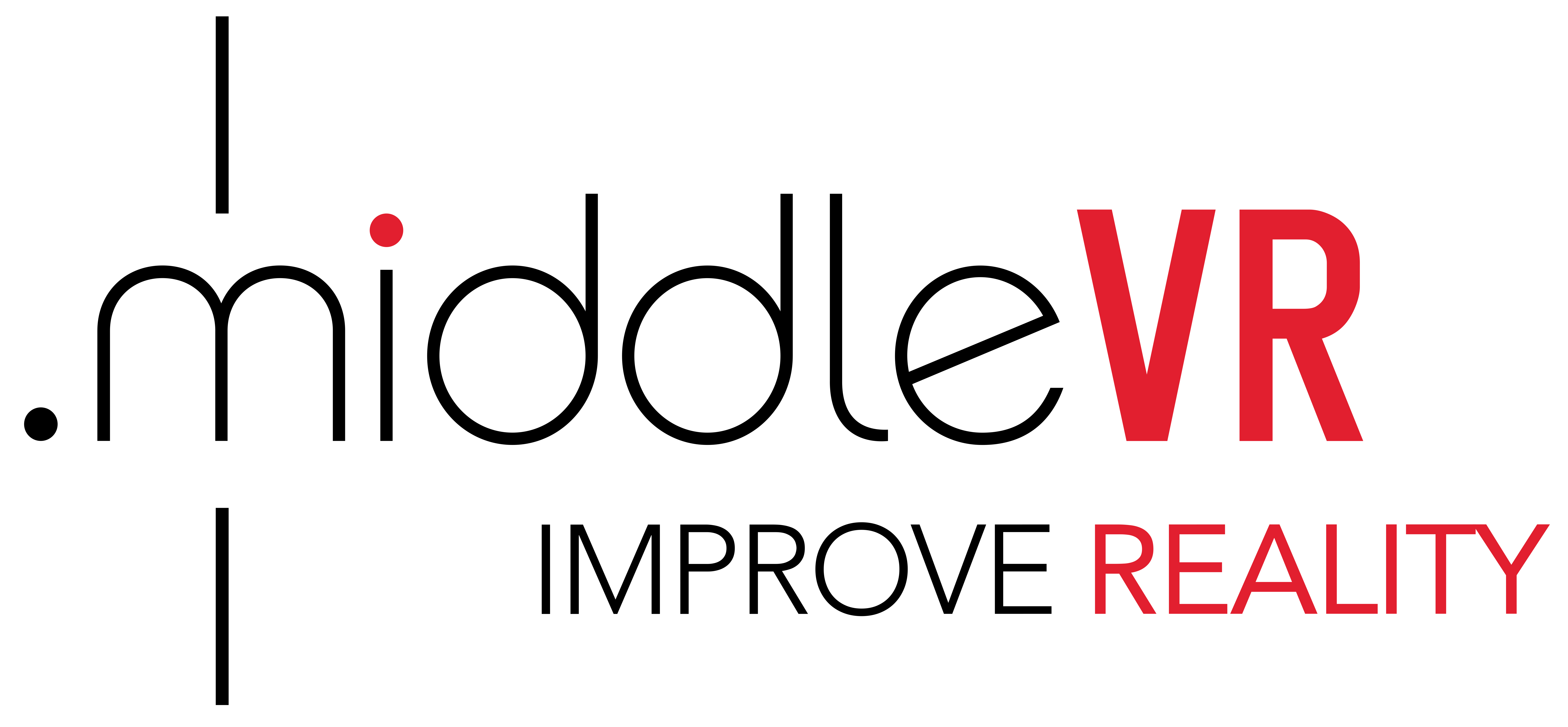 MiddleVR is a software company providing immersive virtual reality applications, tools and services. We are specialized in the creation of professional VR applications for marketing, engineering, architecture, training, health and a lot more! We create your VR world for Oculus Rift, Samsung GearVR, HTC Vive, zSpace or CAVEs. With our simple but powerful Unity plugin 'MiddleVR for Unity' you can create and experience interactive & immersive VR applications in just a few minutes! We also offer Improov3, a platform for collaboration in virtual reality, which gives users the possibility to load multiple 3D models and view them at scale one in virtual reality. It is currently oriented toward CAD (computer aided design) engineers but it will evolve to support many different business cases, such as architecture, training etc.

Vicon is the leading developer of motion capture products and services for the Life Science, Entertainment and Engineering industries. From developing the first commercial motion capture systems in the early 1980s, to launching the most accurate real-time entertainment software in 2012 and the world's most intelligent camera platform in 2015, Vicon's innovation has been led by you. We've won an Academy-Award, an Emmy, and several Queen's Awards for Export & Innovation to name a few, but that's not what drives us – it's the needs of our customers in over 70 countries around the world and the amazing work they do with our technology.

Noraxon continues its 25 year history of manufacturing excellence with our patent-protected and FDA approved technology, which includes: EMG, video capture, pressure/force and 3D motion analysis. Automatic synchronization of hardware with the most powerful data acquisition and analysis software ever specifically developed for life sciences, allows for a modular approach to a fully equipped and customizable biomechanics lab across university, ergonomic, clinical and human performance applications.

We are the industry leader in immersion-ready virtual reality (VR) solutions. Our patent-pending interactive visualization and simulation technologies are deployed across 150+ Fortune 500 companies, academic institutions and government agencies. Our core products are Vizard, the premier development platform for professional VR application design, and VizMove, the world's only enterprise-class VR software and hardware solution. We also offer PPT, a high-precision wide-area motion tracking system, as well as professional consulting and content creation services. Our technology enables users to replace physical processes with immersive virtual methods. Applications range from design visualization and industrial training to interactive education and scientific research.

Polhemus pioneered motion tracking over 40 years ago, introducing head tracking technology for aviation—something they still do today. Continuing to offer simple, low latency solutions has paved the way for other leading markets, including Virtual Reality, Biomechanics, and Health Care. Along with their accuracy, low latency and simplicity, our motion trackers provide 6 degree-of-freedom measurement, with sensors that are easily embedded and affordable. This has made Polhemus technology a top choice for use in some of the world's most sophisticated and commercially successful VR training simulators. Polhemus powers VRSim's SimWelder™ welding simulator and CAE Healthcare's Vimedix™ ultrasound simulator—just to name a few. Polhemus continues to bring new products to market—the latest being the Micro Sensor 1.8™—a tiny 6DOF sensor designed originally for tracking a catheter inside a training manikin. Micro Sensor 1.8 provides the same 6DOF high-fidelity motion tracking with the accuracy and ease-of-use electromagnetics is known for.

Digital Projection is a manufacturer and distributor of DLP based projectors for professional applications. The company was awarded two Emmy awards along with Texas Instruments for its role in inventing the DLP projector. The company is based in Manchester, England with its US headquarters in Kennesaw, GA. With projector products ranging in resolution from 4096 x 2160 down to 1280 x 800 and brightness up to 25,000 lumens, Digital Projection has products to fit almost any projection need. To learn more, please visit
www.digitalprojection.com
.
Publisher
PRESENCE: Teleoperators and Virtual Environments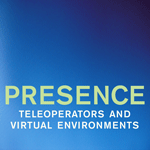 The longest-established academic journal that is devoted to research into teleoperation and virtual environments (3D virtual reality worlds), Presence: Teleoperators and Virtual Environments is filled with stimulating material about fundamental research into topics such as presence, augmented reality, haptics, user interfaces, and virtual humans, and applications that range from heritage and education to training simulators, healthcare, and entertainment. Presence is published by The MIT Press.
Morgan & Claypool

Morgan & Claypool is an independent book publisher for the Engineering, Computer Science & Information research community. We generally publish 75 to 150 page "lectures," which are longer and more detailed than journal articles but not as unwieldy as handbooks or monographs. We also publish in partnership with ACM and are the publishers of The VR Book: Human-Centered Design for Virtual Reality by Jason Jerald. We are a firmly established and trusted provider of overviews on critical research or development topics written (and edited) by expert contributors in their fields.