Tourism
IEEE VR 2019: the 26th IEEE Conference on Virtual Reality and 3D User Interfaces
March 23-27, 2019, Osaka, Japan
http://ieeevr.org/2019/
Dotonbori

Ⓒ Osaka Convention & Tourism Bureau
Dotonbori is the most symbolic place of Osaka. In particular, signboard of huge moving crab of Kani-doraku and Neon sign of Glico are standard landmarks which surely appear in TV programs and magazines introducing Osaka. In addition, the Ebisu Bridge in Dotonbori is commonly known as "The Pickup Bridge", which is famous as a place where young people gather. In recent years foreign tourists have increased dramatically, and as of December 1, 2018, this place has the highest land price in Kansai area.
Osaka Castle

Osaka Castle was built by Toyotomi Hideyoshi over 15 years from 1538. The castle tower is the most symbolic building, but it was reproduced in 1931, now the interior is a museum and an elevator is installed. Highlights of Osaka Castle are stane walls of the inner and outer moats made with huge stones surrounding the main tower. The largest of the megalithes used in these remains is more than about 50 times the weight of each stone of the Giza pyramid and more than three times the biggest stone of the British stonehenge.
Tennoji

Ⓒ Osaka Convention & Tourism Bureau
Tennoji is a vast area with Shitennoji Temple, Sinsekai (downtown area), Tennoji Park and others. There is a modern shopping mall around Tennoji Station. Shitennoji is a Zen temple built in the 6th century and is surrounded by a quiet garden. Sinsekai, meaning "new world", is a retro amusement and entertainment district where the neon flashes, and the popular pub and snack bar are crowded late in front of Tsutenkaku tower. The Tennoji Park has a popular zoo and the Osaka municipal museum which displays works of art collected from all over Asia.
Universal Studios Japan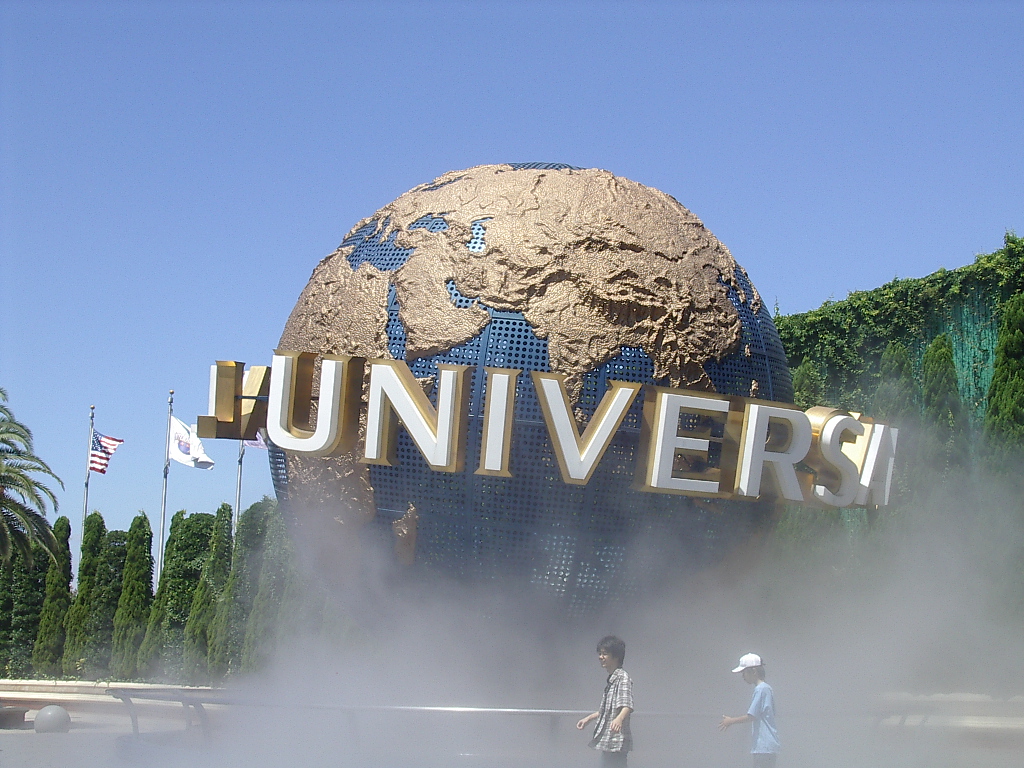 Universal Studios Japan (USJ), located in Osaka is a world-class entertainment theme park, which was the first theme park under the Universal Studios brand to be built in Asia. They have enough number of VR contents which must be attractive to VR participants!
Kyoto, Nara, Kobe
Coming soon.
Arima Onsen

Ⓒ KOBE TOURISM BUREAU
Arima Onsen (有馬温泉 Arima Onsen) is an onsen, or hot springs in Kobe, Japan. Here is one of the healing for especially Kansai people by avoiding "read world" matters happened in the Kansai metropolitan area. In addition of Onsen places, you can also enjoy old streets, nature landscape, and tasting foods.
Himeji Castle

Ⓒ Himeji City
Himeji Castle (姫路城 Himeji-jō) is a Japanese castle located in the city of Himeji, the Hyōgo Prefecture of Japan. The castle is frequently known as Hakuro-jō or Shirasagi-jō ("White Egret Castle" or "White Heron Castle") because of its brilliant white exterior. The castle was registered as one of the first UNESCO World Heritage Sites in Japan. In order to preserve the castle buildings, large scale of restoration work had been done for several years, then the current appearance got back the original brilliant white color. Now, they provide AR app for understanding related historical stories.