Free Lunch Seminars
Any participants can join the event. First 100 participants can receive a free lunch box. All participants can join this event by exchanging a business card for a lunch ticket at the registration counter.
VR technology to improve productivity in Japan
Dell + Intel Japan

13:10-14:00, March 26, Tuesday @ Room E
Summary:
VR for industries that has finally entered the actual operation stage in earnest. This leads not only to the evolution of hardware and software, but also to strengthening the user's business. In this session, we introduce the latest VR technology from various viewpoints involved in it, from the point of making VR contents to the point of using.
Session Speakers:
Dassault Systemes, CAD CENTER, TOYOTA, and Dell
(Provided lunch boxes: B6 x 50 and B8 x 50 in this menu)
GREE VR Studio Lab - R&D for Virtual human beings and live entertainment which drives ecosystem in VR4.0 era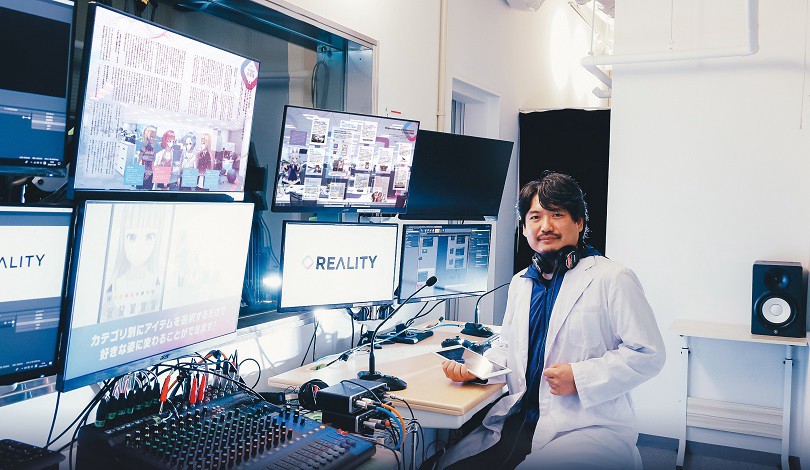 GREE VR Studio Lab
13:10-14:00, March 27, Wednesday @ Room A
Summary:
GREE, Inc. focuses on the VTuber business, one of the areas where various technologies such as animation, games and live distribution are required. The technical elements that make up these include 3D graphics, motion capture, server technology, etc., as well as motion generation suitable for broadcasting, actor support, survey analysis of audience culture, and so on. In such R&D in new fields, it is difficult to analyze problems and solve problems with existing research and development methods alone, and it is effective to implement technologies and methods through collaboration with industry-academia collaboration and start-up companies. For this reason, the lab will be launched alongside GREE VR Studio and WFLE, which has been developing and executing VR games and Live Entertainments.
We operates under the following three basic policies.
Promote R&D on VTuber related technologies
Strengthen R&D collaboration with different industries
VTuber Industry promotion, support incuvation and training of innovative talents.
Watch "REALITY" by WFLE: https://le.wrightflyer.net/
Further communication: https://twitter.com/VRStudioLab
(Provided lunch boxes: B3 x 20, B4 x 20, B5 x 20, B6 x 20, and B8 x 20 in this menu)